Watermark Books & Cafe will participate in the national Independent Bookstore Day on Saturday, May 2 from 10:00 a.m.-5:00 p.m. We'll have authors with us to celebrate, in-store readings, and other activities. In addition to author visits, Watermark Books will also offer exclusive Independent Bookstore Day books and art prints for sale.  
10:30 AM - Lindsey Yankey will present a special story time, reading her new book Sun & Moon.
1:00 PM - Louise Galveston will be here for a reading and signing of In Todd We Trust.
5:00 PM - Laura McBride will visit for a reading and signing of We Are Called to Rise. 
Saturday, May 2, 2015 - 10:00am
Books: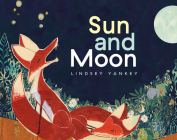 $16.95

ISBN: 9781927018606
Availability: On Our Shelves Now
Published: Simply Read Books - April 15th, 2015
---

$30.00

ISBN: 9781476738963
Availability: This book may be unavailable. Please call us for price & availability: (316) 682-1181.
Published: Simon & Schuster - June 3rd, 2014
---