The Hive: A Novel (Hardcover)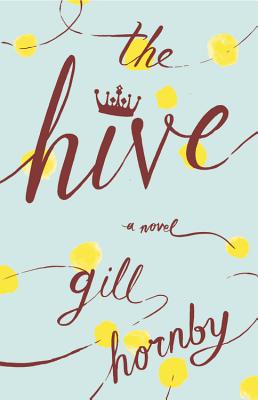 Description
---
There's only room for one Queen Bee: A hilarious and touching novel about the social world of school mothers.

It's the start of another school year at St. Ambrose. While the children are busy in the classroom, their mothers are learning sharper lessons. Lessons in friendship. Lessons in betrayal. Lessons in the laws of community, the transience of power...and how to get invited to lunch.

Beatrice -- undisputed queen bee. Ruler, by Divine Right, of all school fundraising, this year, last year, and, surely, for many to come.

Heather -- desperate to volunteer, desperate to be noticed, desperate to belong.

Georgie -- desperate for a cigarette.

And Rachel -- watching them all, keeping her distance. But soon to discover taht the line between amused observer and miserable outcast is a thin one.

THE HIVE is a wickedly funny and brilliantly observed story about female friendship, power plays, and the joys and perils (well, mainly perils) of trying to do one's part.
About the Author
---
Gill Hornby is a writer and journalist. She lives with her husband, Robert Harris, and their four children, in Kintbury, Berkshire (UK). The Hive is her first novel.
Praise For…
---
"
The Hive
is
Mean Girls
for moms. It begins as a tart vivisection of mother culture: the invidious comparisons, the one-upping, the compliments that insult. Yet in the tradition of the best satire, which engenders a fondness for its target even as it skewers,
The Hive
made me fall in love with these women, each flawed and interesting, trying in her own way to be herself. You won't be able to resist picking a favorite, or casting the book from your own circle of friends (or even your book club). Escape to someone else's social snarls for a few hours, and enjoy this brilliantly witty, wonderfully warm serving of mama drama."—
Lydia Netzer, author of New York Times Notable Book of the Year Shine Shine Shine
"With a wicked eye and a giant heart, Gill Hornby weaves a lively and hilarious tale that's pure fun. If you loved
Bridget Jones's Diary
and you have a child in school,
The Hive
is the book for you."—
Maria Semple, author of Where'd You Go, Bernadette
"The familiar notion that a group of women behaves like a hive is developed here into an enjoyable acerbic social commentary on mean girls of all ages, lightened by touches of hen lit."—
Library Journal (starred review)
"Gill Hornby's mom-edy,
The Hive
, is a stinger."—
Vanity Fair
"The Hive
maintains a healthy dose of humor within the mothers' characters. The novelist's British impersonations of the characters are hilarious ...
The Hive
is a refreshing read because the Brits have perfectly constructed sentences, so enviably precise...
The Hive
is a fun and witty read, one that everyone can relate to. As life evolves, we naturally evaluate our relationships and our contributions to them. Hornby gives us yet another fictional experience of how our relationships affect us, and how we can survive them." -
The Aspen Times
Proponents of career-centered feminism,
such as Leslie Bennetts
, often stress the financial and other dangers of leaving the workplace. What happens to your negotiating abilities? Do political antennae grow dull? For that answer, look no further than Gill Hornby (who, for the record, has "absolutely no view" on how other women should live) and yet who has, after "a good 16, 17 years of not going out there," produced a sophisticated commercial novel about what she knows that is deeply plugged in to our zeitgeist. -
The Daily Beast
"Hornby's debut novel, it says on the cover, is
already a sensation
,
the book every publisher wanted
. It deserves all of it really, for the richness of the concept." -
The Guardian
"Hornby's combining of 'the sticky stuff' and the daily ups and downs is marvelously conveyed - altogether delish." -
The Spectator
"Clever and witty...Anyone who has ever found themselves picked last for games or not invited for lunch will shudder with recognition." -
Sunday Times
(London)