The Death of Ivan Ilyich and Other Stories (Hardcover)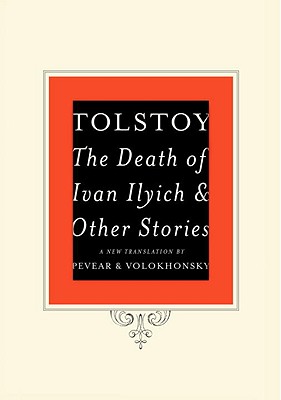 $28.95
This book may require a special order. Please call us for price & availability: (316) 682-1181.
Description
---
A vibrant translation of Tolstoy's most important short fiction by the award-winning translators of War and Peace.
 
Here are eleven masterful stories from the mature author, some autobiographical, others moral parables, and all told with the evocative power that was Tolstoy's alone.  They include "The Prisoner of the Caucasus," inspired by Tolstoy's own experiences as a soldier in the Chechen War, "Hadji Murat," the novella Harold Bloom called "the best story in the world," "The Devil," a fascinating tale of sexual obsession, and the celebrated "The Death of Ivan Ilyich," an intense and moving examination of death and the possibilities of redemption.
 
Pevear and Volokhonsky's translation captures the richness, immediacy, and multiplicity of Tolstoy's language, and reveals the author as a passionate moral guide, an unflinching seeker of truth, and ultimately, a creator of enduring and universal art.
About the Author
---
Together, Richard Pevear and Larissa Volokhonsky have translated works by Tolstoy, Dostoevsky, Chekhov, and Gogol. They were twice awarded the PEN/Book-of-the-Month Club Translation Prize (for their versions of Dostoevsky's "The Brothers Karamazov" and Tolstoy's "Anna Karenina"), and their translation of Dostoevsky's "Demons" was one of three nominees for the same prize. They are married and live in France.